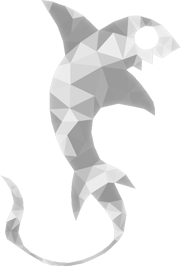 GhostShark Games is an indie development studio
founded in Rome in 2011 by talented and experienced developers sharing their passion for games. We gained a strong experience in game development on desktop, console and mobile platforms. We mainly provide game development services for hire, but we develop our own IPs as well. Feel free to contact us and submit your requests.
Outsourcing Services
What we can do for you

GhostShark Games gained a long experience in 2D and 3D game development and we can help you to develop your interactive application for a wide set of platforms. Our estimates are fair and realistic, and our rates are competitive.

We can build your game from scratch, starting from your game design and concept art
or just from an idea;
We can develop a specific aspect of your game or even a single module;
We can work on any popular game engine like Unity3D/Unreal or even your custom C/C++ game engine.
We take part on development actively, giving suggestions about the product design
in order to avoid potential pitfalls and to maximize development efficiency;
Performance Optimization

Our engineers know how to get to best performances on every platform, allowing the players enjoy the best achievable gaming experience and allowing the game to target the broadest number of devices.

CPU/GPU Performance profiling analysis
CPU/GPU Memory profiling analysis
Overall C/C++/C# performance optimization
Shaders performance optimization
Native/Managed memory optimizations
Resources usage optimization
Porting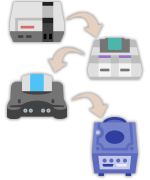 We can port your complete game to new platforms or revamp it improving its graphical impact both at asset and at shader level. We can also improve or re-design the UI and the game inputs of your product in order to improve the User eXperience on a specific platform.
Clients

Our address

GhostShark S.r.l.
Via Marco Valerio Corvo 121
00174 Rome (Italy)



General inquiry

Do you want to get in contact with us? Send us a message! We're always open for new business opportunities, partnerships and community contributions.

info

ghostshark.it

Support inquiry

Have you got any trouble with our games? Did you find any bugs? Do you need some help? Don't hesitate to contact us!

support

ghostshark.it